Hello together,
we are proud to announce the actual developing of our new Hollywood kid game - Mermaid Amica - has started.
The goal of the game - is like done already in Balloons - collect things with mermaid amica while swimming through the ocean.
(pearls, hearts, seahorses, coins etc. - in higher level more things, correct order and some guys and parts will disturb your activities.
See some first shots - we will have fine animations with 10 brushes/sprites per object - and colorful backgrounds.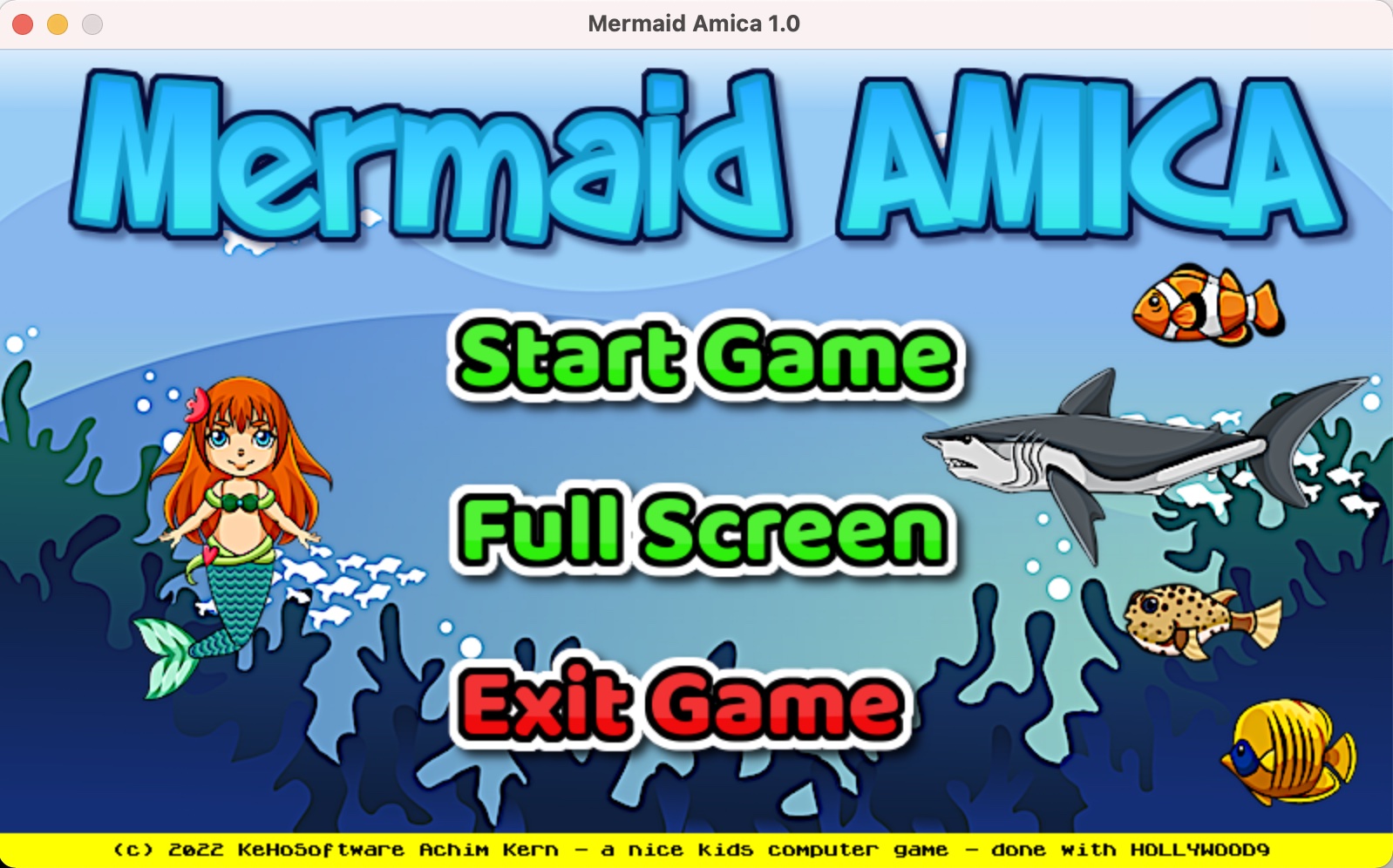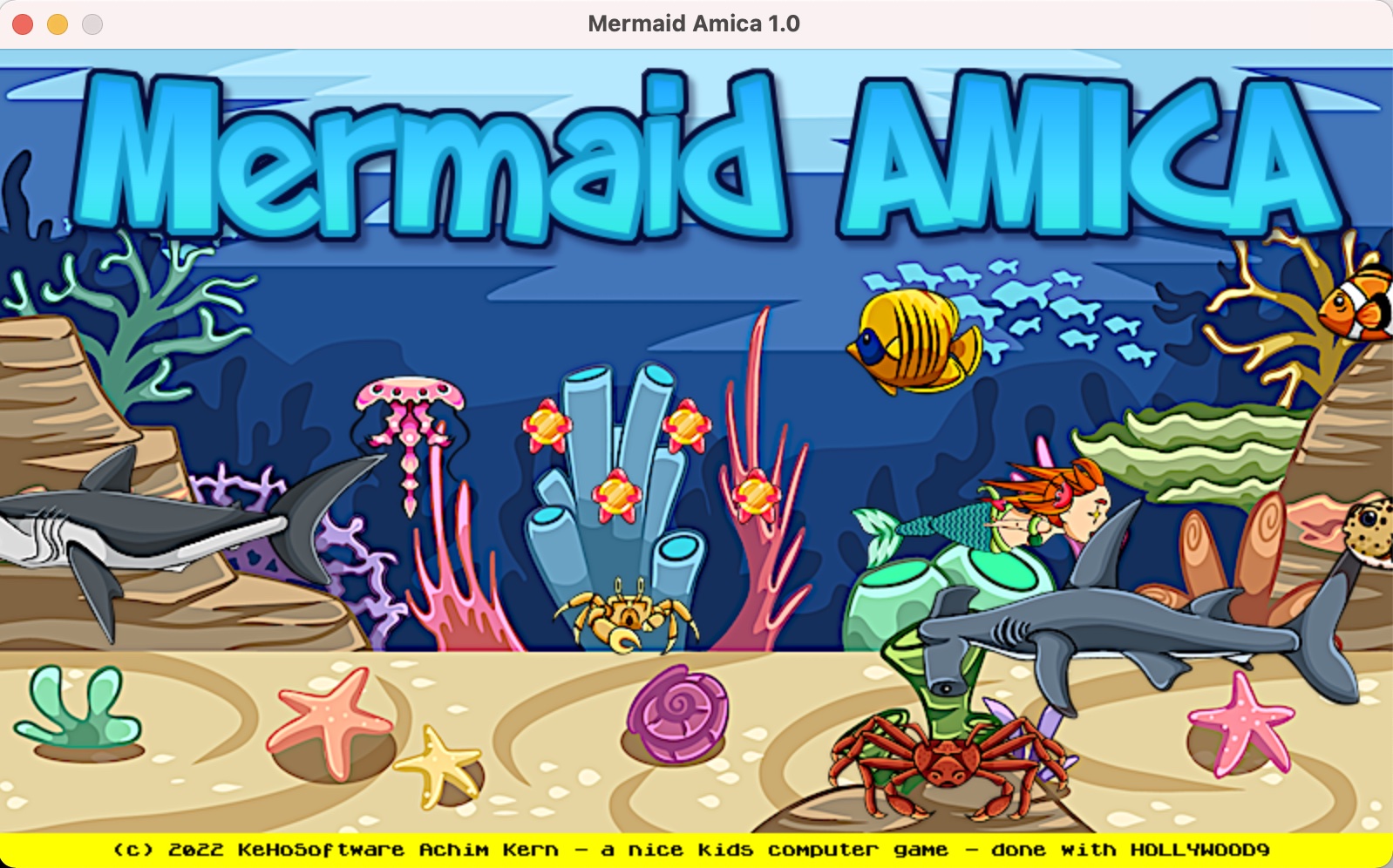 Greetings Achim
(PS - Western Games is actually on hold - but please provide your ideas what you want to see and expect in this game)