Hello fellow Hollywood MAL lovers!
I had no time to finish it before a long holiday so i give you this evaluation release of this upcoming title.
Please not distribute it, but send opinions and reports on how well it works on which platform. Thanks!
I will come back with a finished release, which needs about two more weeks!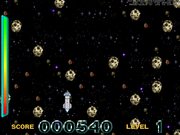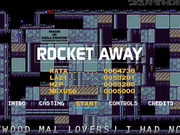 It features some classic gaming elements that I wanted to realize properly in Hollywood. Like tilemap scrolling, keyboard/joypad contol, positioned audio effects, menu system, vertical blank timed display refresh at 60/75Hz, etc...
This game is not intended to be an original creation in any way. The main purpose was to be a testbed for a fancy 2d tilemap and animation editor which is w.i.p. since some time. In this project I tried to display some really oldschool game elements as smooth as it should be looks like. Hope it works well on your setup.
Now I ask you to test it, keep in the hands of users who has knowledge about Hollywood and help me to improve it by your reports.
Compiled a lot of executables for NG systems and an applet for all.
You can check different display engines for OS4 and MOS because I found that not all hardware behaves the same even on the same system. It really a hell to support every differencies using dated methods.
Tested by me on OS4/Peg2 with (frameskip 1) and on different windows boxes where it works really well.
The display resolution is 800x600 and it is scaled to native resolution at runtime except on OS4 and MOS where that would be too expensive for my hardware.
You can change frameskip of the tilemap engine (not overall frameskip) by the +/- keys. F10 shows the current setting.
On OS4 the default is 1 while every other target has 0 by default.
The _sdl and _gl in the name of the executables are sign for the requirements of glgalore.hwp and rebelsdl.hwp. These are to be installed before.
Download page:
http://kezdobetu.hu/software/downloads/ra/
That is all for now!